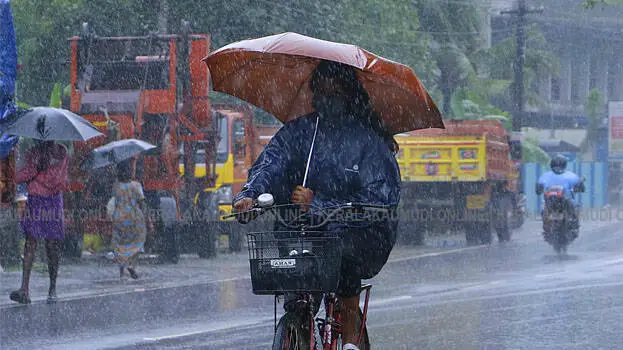 A Holiday was declared for Wednesday morning in schools and educational institutions due to heavy rainfall in Kannur, Kasargod, and sections of Kottayam of Kerala.
There is a red alert in various districts of Kerala due to the projected heavy rainfall brought on by the south-west monsoon.
Four dams had their shutters opened earlier because of the severe rain. Numerous aid camps have been established by the state government all around the state.
On the morning of July 19, two shutters of the Malankara dam in Idukki, nine shutters of Bhuthathankettu in the Ernakulam district, and one shutter of each of the Kallarkutty and Pamba dams were opened in order to control the rising water, which is approaching its maximum capacity due to heavy rainfall.
Local authorities in Kerala issued an alert across the state on Saturday due to the anticipated heavy monsoon in the coming days. The action was made in response to an advisory from the India Meteorological Department (IMD) that foresaw isolated areas of the area receiving heavy to extremely heavy rainfall.
A Holiday has been announced in all educational facilities, including professional colleges, ICSE and CBSE schools, and anganwadis, according to the notice.
The collector has requested that the administrators of the educational institutions make the required preparations to offer extra classes. Additionally, the district government gave the institutions instructions on how to guarantee student safety.
ALSO READ: Edtech Firm Vedantu Lays off 424 Employees Due to Financial Constraints
Keep watching our YouTube Channel 'DNP INDIA'. Also, please subscribe and follow us on FACEBOOK, INSTAGRAM, and TWITTER.