A special community listening and watching the live streaming of the 100th episode of the iconic radio programme Mann ki Baat hosted by Hon'ble Prime Minister Shri Narendra Modi was organised today in the FTK CIT Hall of Jamia Millia Islamia(JMI). A large number of students including NSS volunteers, teachers and non-teaching staff of the university listened and watched the live streaming of the episode on YouTube with profound interest. The program was organised under the leadership of JMI Vice Chancellor Prof. Najma Akhtar (Padma Shri ) and supervised by Prof. Ibraheem, DSW, JMI. AJK MCRC, JMI arranged the live broadcast of the 100th episode on Jamia Community Radio 90.4 FM Channel which caters to the nearby areas.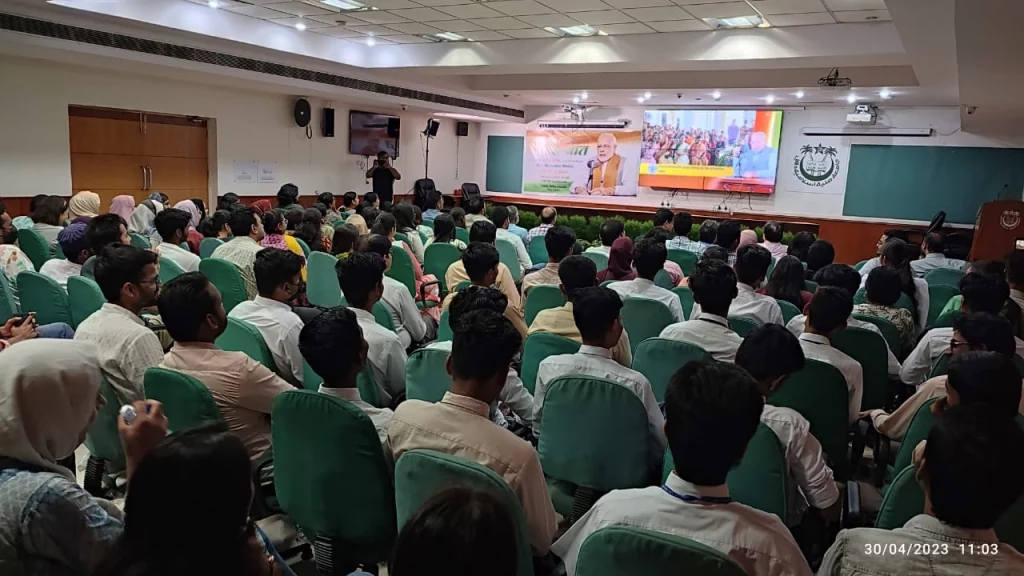 A discussion on Mann ki Baat was also organised after the completion of the 100th episode where students, particularly girls, asked questions and gave suggestions also. The 100th episode had a fine balance of looking back and looking forward, with the Prime Minister interviewing some change-makers, whom he mentioned in the earlier episodes, from across the country.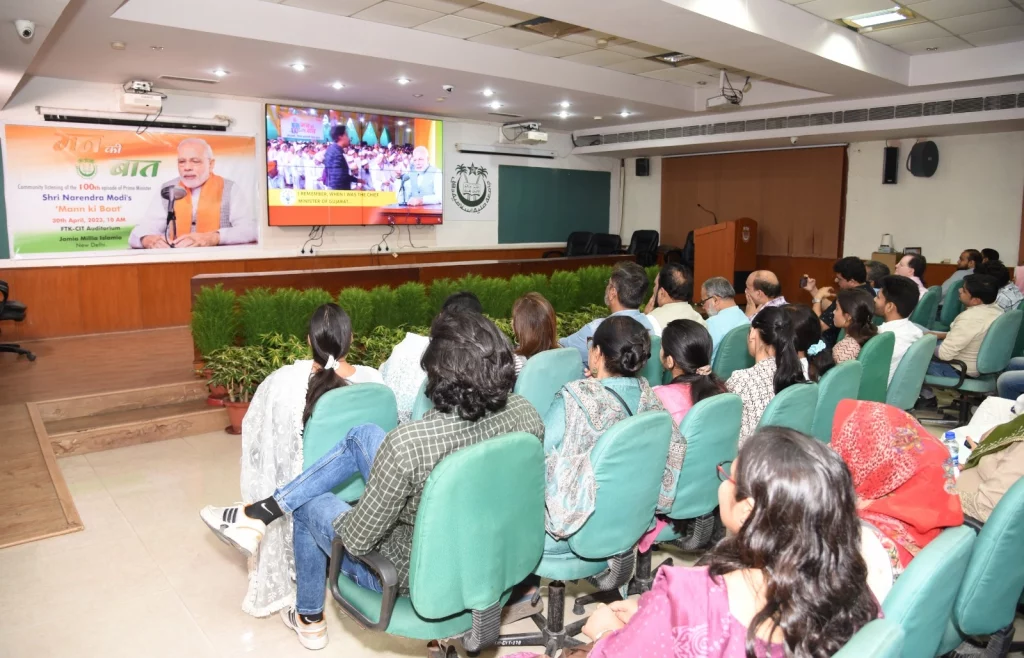 Prof. Najma Akhtar, Vice Chancellor, JMI listened & watched the live streaming of the 'Mann ki Baat' along with Hon'ble Lt. Governor of Delhi Shri Vinai Kumar Saxena and other esteemed guests who were invited at the Rajbhawan for community listening of the 100th episode of the programme.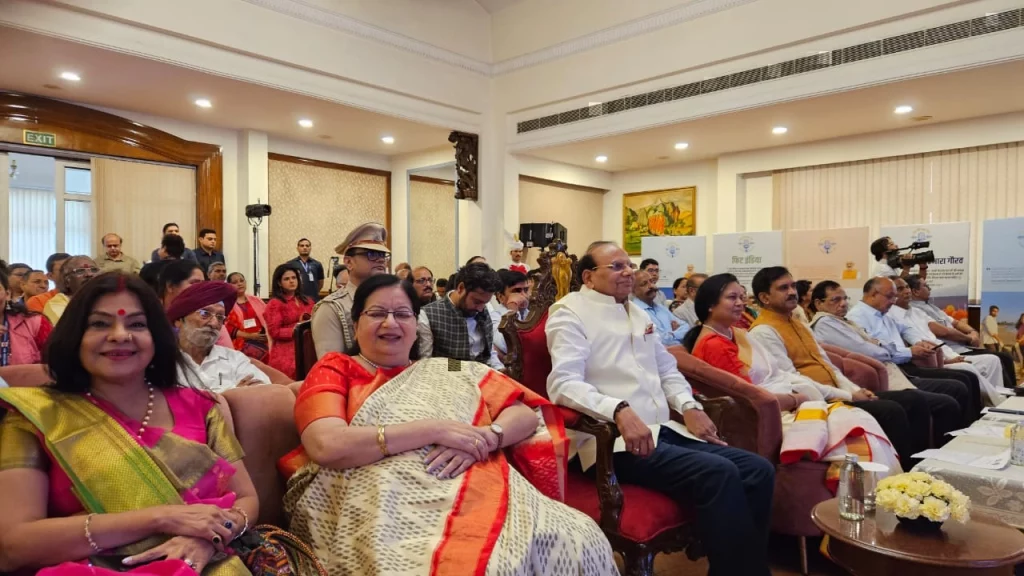 Workers who are engaged in miscellaneous jobs at JMI also assembled at different locations on the university campus and listened to the 100th episode of 'Mann ki Baat' on radio sets.
Mann ki Baat has truly put the entire Nation 'On Air' like a Symphony of the people's voices, a chorus of their hopes and dreams. The nation eagerly looks forward to the next 100 illuminating editions of Mann ki Baat and the continued transformation of India.