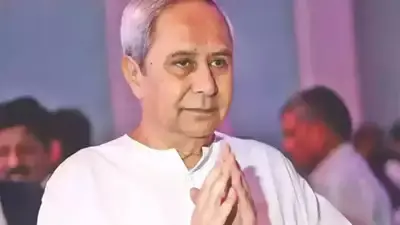 Naveen Patnaik, the Chief Minister of Odisha, opened a residential school for poor children in Bhubaneswar on Monday. Patnaik used virtual mode to open the Emami-KISS Residential School in Balasore, a division of the Kalinga Institute of Social Sciences (KISS).
The institution, which is spread over 12 acres of land and includes a computerised kitchen and a 25-bed hospital, cost Rs 50 crore to construct.
Also read: ECIL LDC Recruitment 2022 Notification
Inaugurating the facility, the chief minister stated that in the first phase, roughly 1,200 economically disadvantaged pupils from Class I to 12 will receive free education in this school at Remuna, following the CBSE curriculum.
"In 30 districts of Odisha, KISS has taken the initiative to open entirely free residential schools for poor and impoverished tribal children. "This would boost our initiative to provide all children with a high-quality education," he said.
Naveen Patnaik stated that the state government values education and is changing schools through the 5T project. He claims that more than 4,000 state-run high schools have been upgraded with contemporary amenities.
Minister of Odia Language, Literature, and Culture Ashwini Patra welcomed KISS and Emami's initiative. The occasion was attended by local MP Pratap Sarangi, Remuna MLA Sudhanshu Parida, KIIT and KISS Founder Achyuta Samanta, Emami group spokesperson Susil Goenka, and Balasore Collector K Sudarshan Chakravarthy.
Keep watching our YouTube Channel 'DNP INDIA'. Also, please subscribe and follow us on FACEBOOK, INSTAGRAM, and TWITTER.