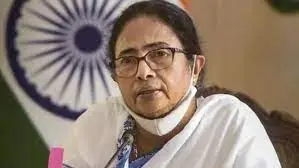 A group of prominent West Bengal figures have expressed their displeasure with Chief Minister Mamata Banerjee's nomination as chancellor of state-run universities, claiming that the action will "threaten" the autonomy of the universities and is contrary to the spirit of democracy.
They also said that the state cabinet's choice ignores the public's long-standing demand for an eminent educationist to fill the position.
"The recent move to elevate the chief minister as chancellor of state universities astounded and astounded us." We all understand the importance of educational institutions' autonomy and freedom, and such a move will jeopardise it, as well as be contrary to the spirit of democracy," they stated in a statement on Saturday.
Must Read: JIPMAT 2022: Application deadline extended till June 15, details
The current scenario has been putting its own individuals in charge of primary and secondary education boards, school managing committees, and governing bodies in higher educational institutions since taking power, according to the statement.
The government is expected to introduce a bill in the current monsoon session of the legislature about the cabinet's intention to replace Governor Jagdeep Dhankhar as chancellor of state-run universities with the chief minister.
During the session, an amendment bill to remove Mr. Dhankhar as the state's 'Visitor' of private universities and replace him with Education Minister Bratya Basu is expected to be filed.
Meanwhile, Tarun Naskar, Secretary of the 'Save Education Committee,' said educationists would protest the action on June 13 at 2 p.m. outside the Calcutta University campus.
Keep watching our YouTube Channel 'DNP INDIA'. Also, please subscribe and follow us on FACEBOOK, INSTAGRAM, and TWITTER.