CBSE Class 12 Computer Science Term 2 Exam 2022 was conducted today. The question paper, student reviews, expert opinions, and more are followed below.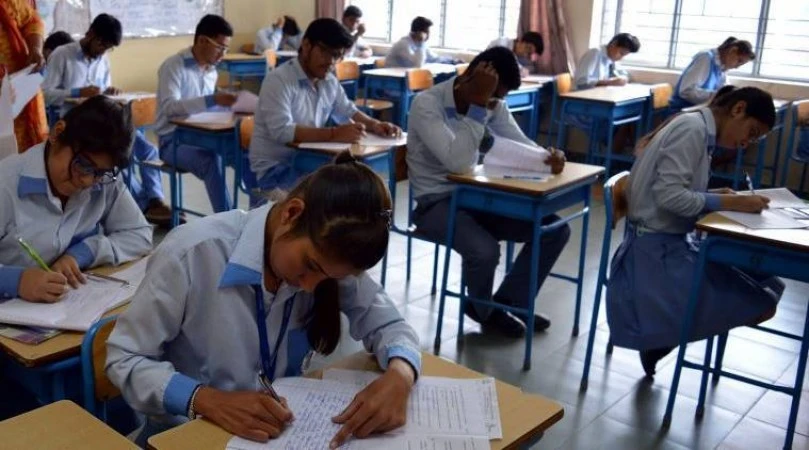 Today, exams for the CBSE Class 12 Computer Science Term 2 were given all around the nation. The pupils were spotted entering the testing locations while also following all the safety instructions from COVID 19. We observed the pupils leaving the exam centre with happy expressions.
Student Reactions to the CBSE Class 12 Computer Science Term 2 Exam in 2022
The students were seen leaving the exam locations in Delhi smiling. Numerous pupils were also observed leaving with conflicting emotions.
"I'm just thrilled to wrap up the last paper on a positive note. I didn't care if it was simple or difficult; I just finished it, said Vinay Singh, a Noida student in class 12.
When asked if they fared well, one group of lads responded, "It was an easy exam and we hope to score better than Term 1.
"The fact that the tests were finally over made many students happy. A girl from Delhi named Deepika Kakkar claimed, "The paper was all from the books and was easy. This time, I'll get good grades. Even though the case study question was challenging, I succeeded.
Expert Opinion on the CBSE Class 12 Computer Science Term 2 Exam in 2022
The exam, according to the professionals, was balanced. This time, in contrast to Term 1, the theoretical and practical components of the paper were both well balanced. The pupils could easily attempt the paper pattern because it was identical to the sample paper.
For the pupils this year, the grades would be between 85% and 90%.
The CBSE Class 12 Physiology test for Term 2 2022 will now be taken on June 15, 2022, by CBSE Board class 12 students. It is the final test of the Class 12 Term 2 Exam 2022 for the CBSE. This year, students want to do well on their exams.
Keep watching our YouTube Channel 'DNP INDIA'. Also, please subscribe and follow us on FACEBOOK, INSTAGRAM, and TWITTER.