Pune: Marathwada native Swapnali Gaikwad, a student at the MIT Vishwashanti Sangeet Kala Academy, began teaching music lessons in 2018 in order to pay for her education there. But she was forced to relocate these classes to online platforms due to COVID-19 pandemic safety regulations.
The number of non-English speaking students who have enlisted to study Indian Classical Singing from the US, UK, Australia, Germany, France, Pakistan, and Japan has astounded Swapnali. She has successfully taught music to nearly 546 students from all over the world since March 2020. My online courses are currently being taken by more than 150 students. "We are also assisting artists to monetise their work online," she continued.
MUST READ: NEET PG 2022 – ABVP Meets the Health Minister to discuss postponement of Exam
From March 2022 when the pandemic started till date, Gaikwad has successfully taught Indian classical music to almost 546 students from all over the world. Currently, more than 150 students are taking online classes under her guidance.
Neha Ganjoo, a student of Gaikwad's who studied music, stated, "The experience of studying classical music was quite pleasant. At first, I had some reservations about studying music online. However, the method of instruction made the encounter feel like a regular classroom setting. Additionally, these seminars helped me manage my anxieties related to COVID-19."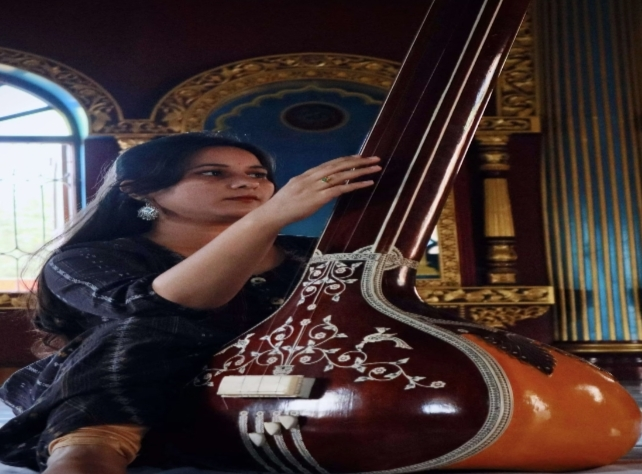 Gaikwad is now going a step further to support rising young artists and folk musicians from rural Maharashtra so they can succeed in the music business. Her ambition and goal are to support upcoming musicians who wish to succeed in the Indian Classical music profession as well as musicians who lost their income as a result of the Covid Pandemic.
Gaikwad obtained assistance from a Gujarati student named Mallav to formalise her online classes. "We are also assisting artists to commercialise their work through, and I hope that my artists receive international recognition for their work," Gaikwad said.
Keep watching our YouTube Channel 'DNP INDIA'. Also, please subscribe and follow us on FACEBOOK, INSTAGRAM, and TWITTER.