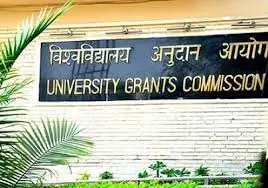 University Grants Commission has released its policies and eligibility requirements for PhD candidates. Students can now pursue a PhD after finishing their four-year undergraduate degree programme.
According to the new standards, students who achieve a minimum CGPA of 7.5 out of 10 in a four-year undergraduate programme will be eligible for PhD admissions without a master's degree. According to media reports, the UGC is anticipated to promulgate the UGC (Minimum Standards and Procedure for Award of PhD Degree) Regulations 2022 before the end of the month, and these regulations would most likely take effect for the 2022-2023 academic year.
Must Read: MANISH SISODIA ASKS SCHOOLS TO FOCUS ON BRIDGING THE LEARNING GAP CREATED BY COVID
"Improving the research ecosystems in our Higher Education Institutes requires encouraging four-year undergraduate students with a research bent to pursue a PhD. As a result, we are allowing 4-year UG candidates with a CGPA of 7.5 or higher to apply for PhD admissions "M Jagadesh Kumar, the UGC Chairperson, stated.
As part of the National Education Policy, NEP 2020, the FYUP – four-year undergraduate programme will be reintroduced in higher education institutions. Students with a 7.5 CGPA out of 10 at the end of their fourth year (8th semester) are eligible to apply for PhD admissions, according to the UGC. In order to apply, students from the SC, ST, OBC, EWS, and PwD sections will be offered a 0.5 CGPA relaxation.

Students should be aware that if their CGPA is less than 7.5 out of 10, they must complete one year of a Master's degree in order to be considered for PhD admissions. The University Grants commission is anticipated to release the complete regulations soon.
Keep watching our YouTube Channel 'DNP INDIA'. Also, please subscribe and follow us on FACEBOOK, INSTAGRAM, and TWITTER.