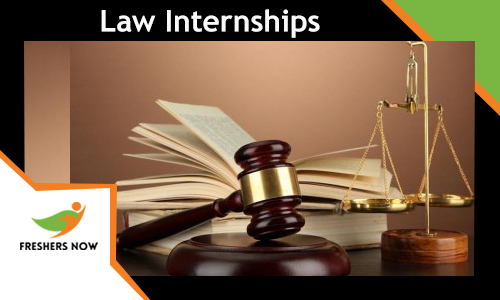 The Ministry of Law & Social Justice's Department of Legal Affairs has developed an internship program for LLB students and graduates. On legalaffairs.gov.in/internship, interested applicants can apply for these internships.
"A terrific opportunity to work in the Department of Legal Affairs, as it introduces internships for law students for offices in Delhi, Mumbai, Bengaluru, Kolkata, and Chennai," Minister of Law and Justice Kiren Rijiju tweeted about the internship programme.
Eligibility for the internship
The ministry of Law and Justice said that Indian students in their second and third years of a three-year degree programme, or in their third to fifth year of a five-year degree programme, or who have finished their LLB programme from any recognised college/law school/university, are eligible to apply for these internships.
ALSO READ : Gujarat Secondary and Higher Secondary Education Board released the HSC Arts Result today
The goal of the law internship is to prepare law students for work with the Ministry Department of Legal Affairs by providing them with training in research, reference work, and legal advice in a variety of areas of law.
How to Apply for an LLB Internship at the Ministry Department of Legal Affairs?
.Visit the Ministry Department of Legal Affairs' official website at legalaffairsdept.gov.in.
.Click 'Internship' on the homepage.
.Select 'Application Form' from the drop-down menu.
.Fill up your information and choose an internship date.
.Upload your documents and, if necessary, pay the application fee.
.Print the form after downloading it.
.Candidates can apply for the law internship programme with the Department of Legal Affairs by clicking on the direct link provided below.
How the Interns will be selected ?
"Interns will be selected on a first-come, first-served basis, subject to slot availability and approval by the Competent Authority." "All additional notifications will be sent by SMS and emails," according to an official statement came out from the Law and Justice Ministry.
"It is a full-time internship that must be attended physically, and interns are not expected to take any other courses or work during their internship," it continued.
Candidates will receive credentials of internship upon successful completion of the internship, and in order to receive certificates, candidates must have a minimum of 90% attendance.
Keep watching our YouTube Channel 'DNP INDIA'. Also, please subscribe and follow us on FACEBOOK, INSTAGRAM, and TWITTER.