Swachh Bharat Initiative: Jamia Millia Islamia (JMI) Vice Chancellor Prof. Najma Akhtar's efforts to make the campus aesthetically beautiful and clean got a fillip as Burhani Trust CSR has offered to collaborate with the varsity to make the campus clean and beautify it under Swachh Bharat initiative. Hon'ble Chancellor of JMI, His Excellency, Dr Syedna Mufaddal Saifuddin received a request by Vice Chancellor Prof. Najma Akhtar (Padma Shri) for a rejuvenated "Swachh Jamia" campus under CSR initiative that resulted in Burhani Trust CSR offering to collaborate.
Vice Chancellor Prof. Najma Akhtar and Jamia fraternity expressed their gratitude to His Excellency, Dr Syedna Mufaddal Saifuddin for the support the university has received due to his effort.
Also read: NATA 2022: Candidates appeared in phase 1, get ready NATA Result will release on June 20
A team from Burhani Trust CSR led by Shaikh Najmuddin Fidvi called on the Vice Chancellor and also met with officials of the university responsible for overseeing the campus's maintenance and development. JMI Court Member Mr. Asif Farooqui also accompanied the Burhani Trust CSR team. Both sides discussed scope of work, timeline, and resource allocation necessary to execute the cleanliness and beautification project effectively. The team also visited the campus to have a better understanding of the requirements.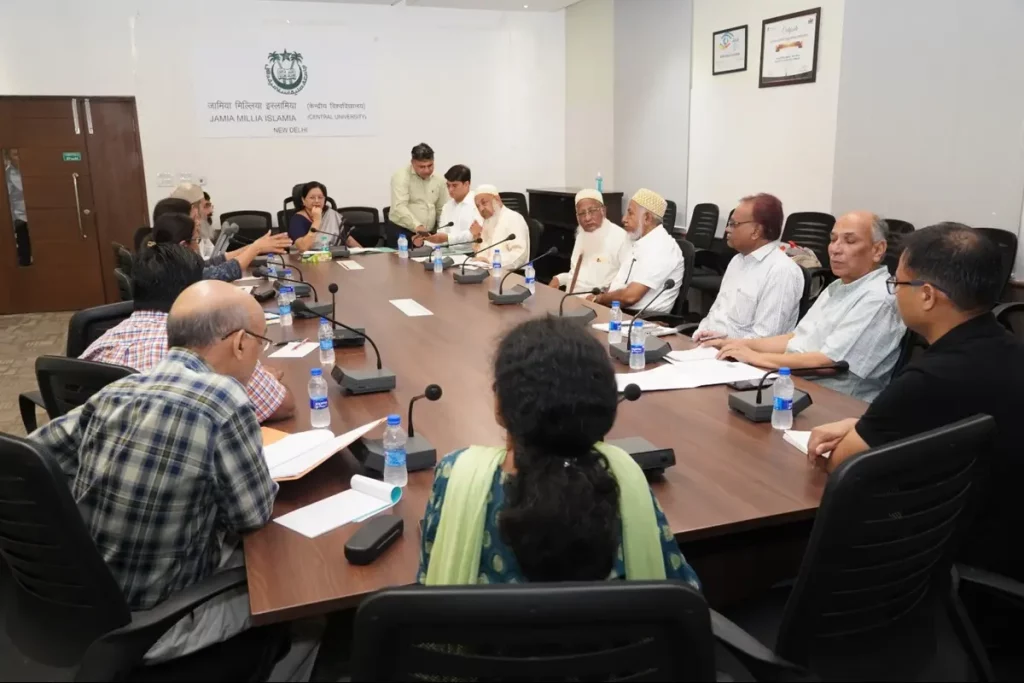 In his message to Prof. Najma Akhtar, HE,Dr Syedna Mufaddal Saifuddin extended his heartfelt appreciation for her dedication towards maintaining and enhancing the cleanliness and aesthetics of the well-admired campus. This is also a fact that a clean and beautiful environment uplifts our spirits and creates a positive atmosphere conducive to teaching-learning activities, research and proper growth.
Keep watching our YouTube Channel 'DNP INDIA'. Also, please subscribe and follow us on FACEBOOK, INSTAGRAM, and TWITTER.