To create awareness about marine pollution an awareness campaign and cleanliness drive was conducted by B. Arch 3rd Year students of the Department of Architecture, Faculty of Architecture & Ekistics, Jamia Millia Islamia(JMI) on 14th March 2023 at Lighthouse Beach, Kovalam, Kerala. Students are on their educational trip to Kerala to study coastal area architecture.
The thrust of the drive was to sensitize the people about the ill effects of dumping garbage, and pollutants especially plastic into seas which are highly dangerous and disastrous to the marine ecosystem.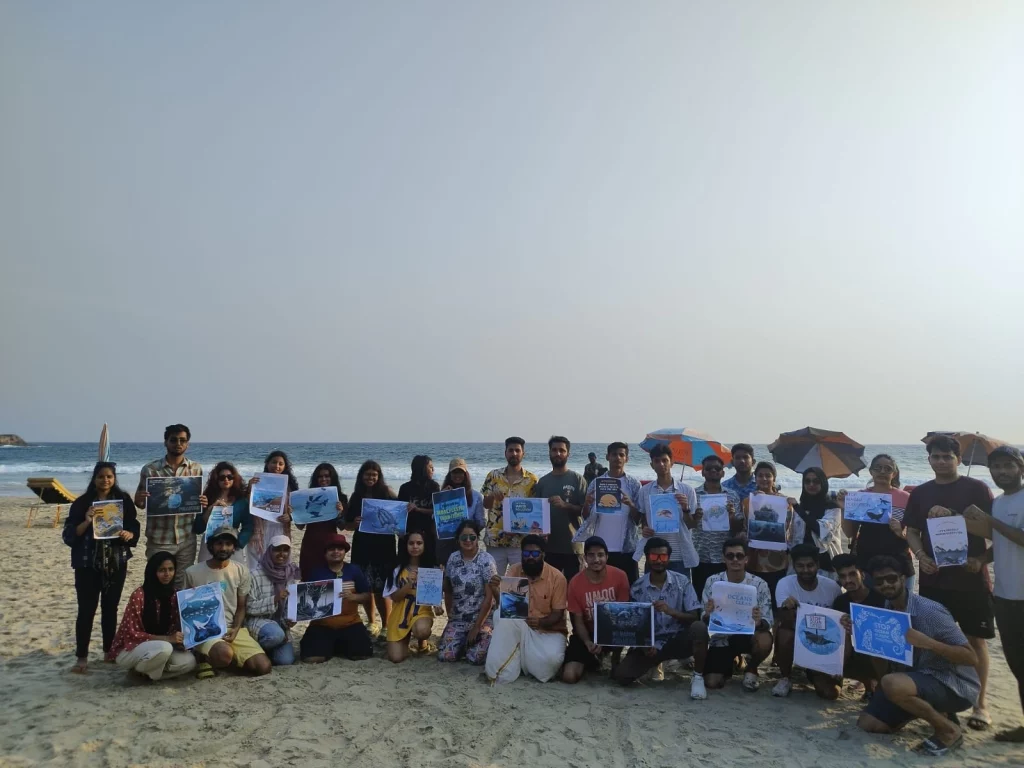 The event started with a campaign to save oceans from pollution followed up by a clean-up drive. Teachers and students collected plastics and trash from the beach and disposed of it properly.
Teachers and students prepared different posters with slogans to stop marine pollution. They raised awareness about sanitation and cleanliness among the local fishermen, vendors, and other tourists at Lighthouse Beach, Kovalam, Kerala.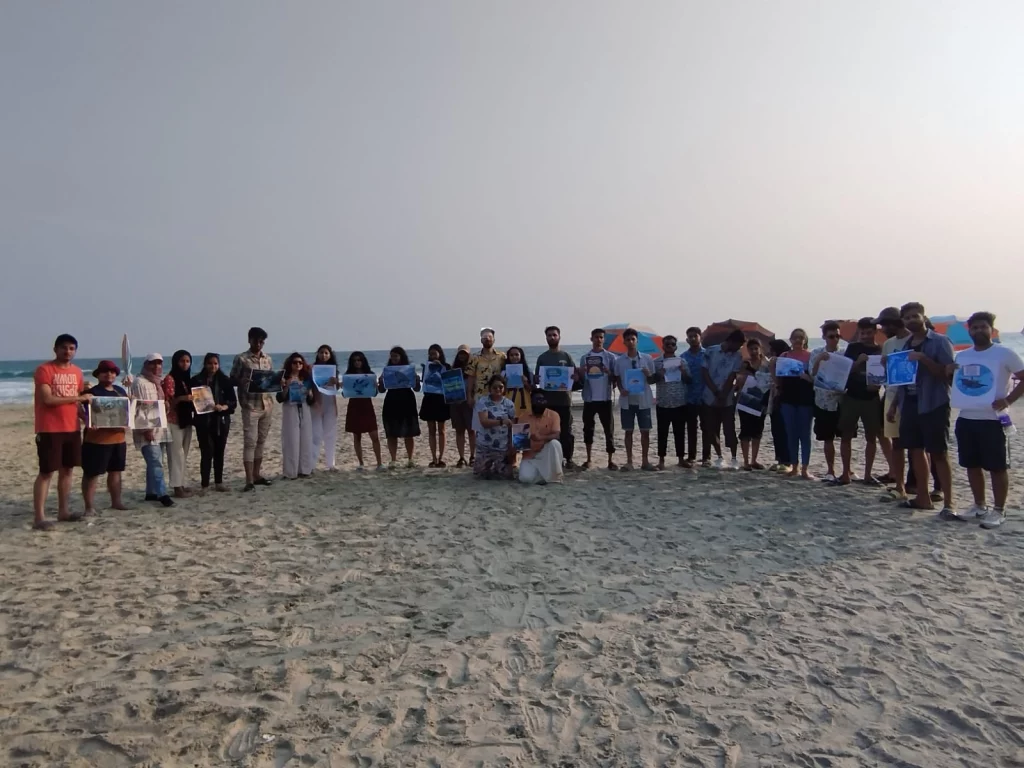 This campaign and clean-up drive was organised under the guidance of faculty members Ar. Arqam Khan, Ar. Mohd Zaheer Abidi and Ar. Akshita Nagar who are accompanying the students in their study of Coastal area Architecture.
The faculty and students also interacted with the local community. The locals discussed their issues and concerns and further took a pledge to keep their surroundings clean. The participants promised to extend a helping hand whenever needed.
Also read: Another triumph for Shobhit University ! Among top 10 Indian Applicants for Patents from academic institutions and universities, including IITs
Keep watching our YouTube Channel 'DNP INDIA'. Also, please subscribe and follow us on FACEBOOK, INSTAGRAM, and TWITTER.