Shobhit Deemed University has made it to the list of Top 10 Indian Applicants for Patents from Academic Institutions & Universities (including IITs) as per annual report 2021-2022 published by the office the controller general of patent designs, trademark an geographical indications. The University has bagged itself the seventh position. The achievement marks another unending list of accomplishments of the university.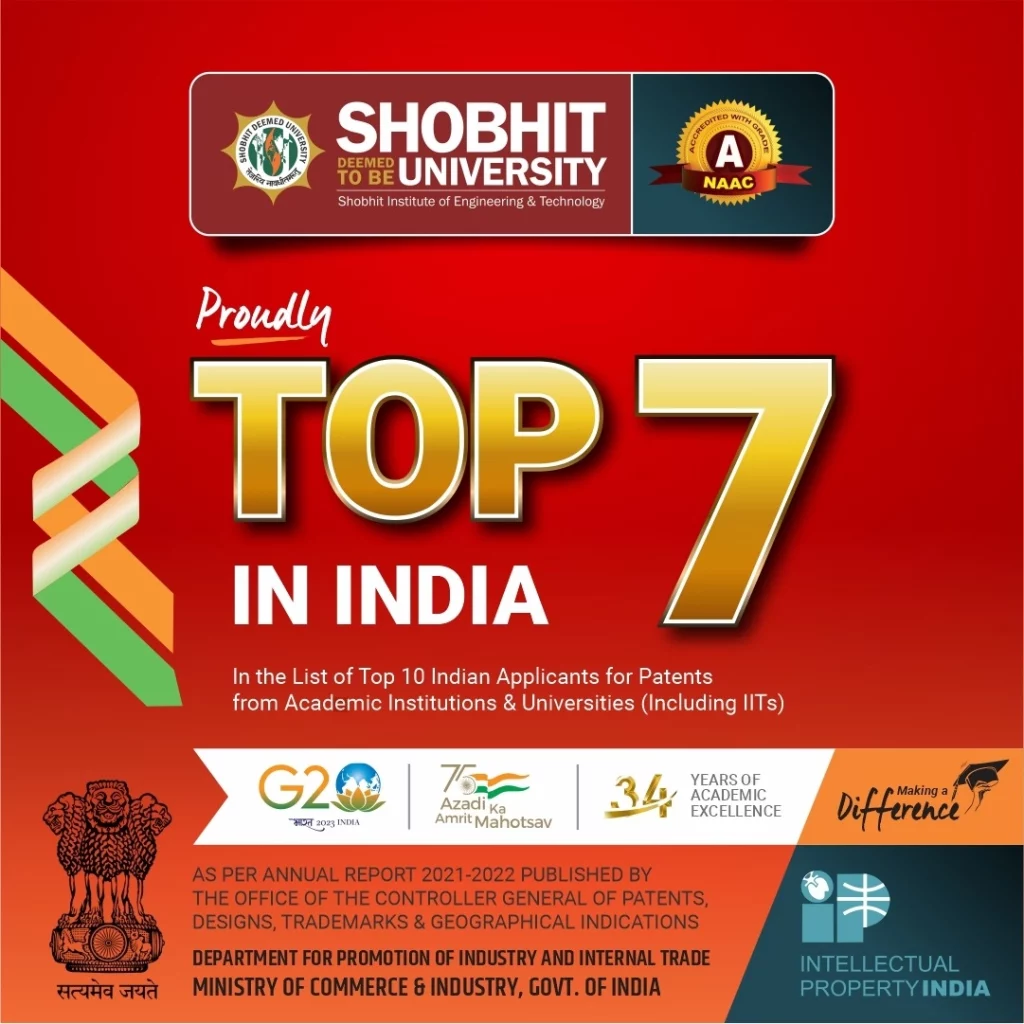 Shobhit University welcomes legal expert Shri Pramod K. Goel as Director
Shobhit Deemed University, Meerut has onboarded Shri Pramod K. Goel, an eminent legal expert, as Director, University School of Law & Constitutional Studies.
Former District and Session Judge Shri Goel also served as Registrar of the High Court of Judicature in Allahabad and Member-Secretary of the UP State Legal Services Authority. We are really thrilled about the possibility of our pupils gaining knowledge and valuable experience from his legal career.
About Shobhit University
The Shobhit University's mission and vision is to encourage strategic expansion. To provide high-quality education, the institution is committed to vertical and horizontal integration. It hopes to become a premier institution of higher learning with a global perspective that educates the next generation of world leaders. It upholds the highest academic standards found elsewhere in the world and remains at the cutting edge of knowledge.
Also Read – NEET UG Latest Update: Aspirants To Get Extra 20 Minutes Time To Attempt Questions
Keep watching our YouTube Channel 'DNP INDIA'. Also, please subscribe and follow us on FACEBOOK, INSTAGRAM, and TWITTER.