Mezbaan-e-Sayyah, the Tourism Youth Club of the Department of Tourism and Hospitality Management (DTHM), Jamia Millia Islamia(JMI) organised the first-ever food and tourism festival, HospiTour'23 today.
The food-fest highlighted India's rich tourism potential while also recognising the country's distinct culinary traditions. The Fest was inaugurated by the JMI Vice Chancellor Prof. Najma Akhtar ( Padma Shri) in the presence of Prof. (Dr.) Amirul Hasan Ansari, Dean, Faculty of Management Studies, Head of the Department, Tourism and Hospitality Management, Associate Professor Dr. Sarah Hussain, Senior Professor Dr. Nimit Chowdhary, DTHM JMI, Officers, other staff members and students . The Vice Chancellor evinced the hope that in the times to come, the fest could become an annual event serving as a platform to beautifully blend, brand, and promote Indian Food, Travel and Culture.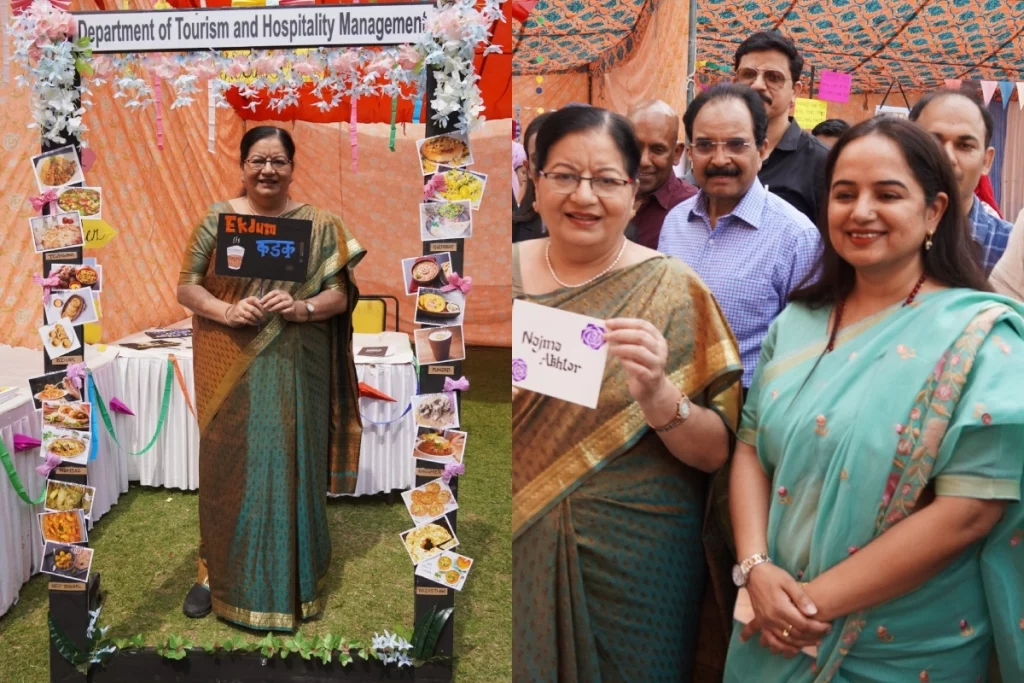 The festival saw an overwhelming participation of the invited guests, students and other faculty members. At the Festival, the students displayed their culinary skills with preparation of delectable and varied cuisines from different regions. Great and active participation was seen from students showcasing India's undiscovered treasures through numerous tourist-related displays and stalls. There were other engaging events with students competing in painting contests, open mic performances, folk dances and soul-stirring qawwalis and sporting events like football and cricket matches.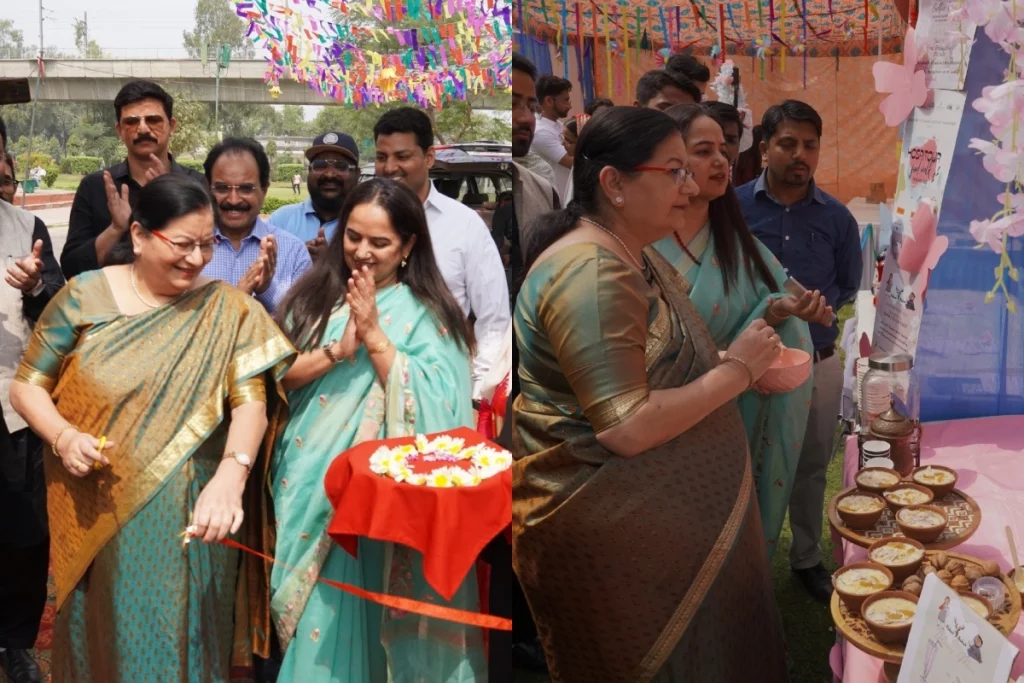 The food stalls and events were judged by eminent personalities from the Industry and academia. Dr. Madhu Kochar (President) & Ms. Vinti Bahl (VP), NCR Chapter of WICCI-Hospitality and Tourism Council along with the Hospitality consultant, Chef Ajay Sood adjudicated the winner for the food stalls as Dr. Seeme Murtaza, Associate Professor, Deptt of Art & Education, Faculty of Fine Arts, and Dr.Shah Abul Faiz, Astt. Professor, Department of Painting, JMI judged the Painting competition and the winners for the Qawalis competition were decided by Dr. Naushad Manzar and Dr. Shahnawaz Faiz, Guest Faculties, Department of Urdu. Stalls for Tourism Promotion were judged by Dr. Saiyed Wajid Ali, Associate Professor and Dr. Sunayana, Asst. Professor, Faculty of Management Studies.
The winners were felicitated at the award ceremony towards the end of the Fest. The Festival concluded with vote of thanks by Head, DTHM, JMI.
Also read: Another triumph for Shobhit University ! Among top 10 Indian Applicants for Patents from academic institutions and universities, including IITs
Keep watching our YouTube Channel 'DNP INDIA'. Also, please subscribe and follow us on FACEBOOK, INSTAGRAM, and TWITTER.