Ex-Education minister and a senior AAP leader, Harsh Dev Singh held a protest march outside the office of CEO Udhampur, protesting the critical shortage of teaching staff in several rural area schools of District Udhampur.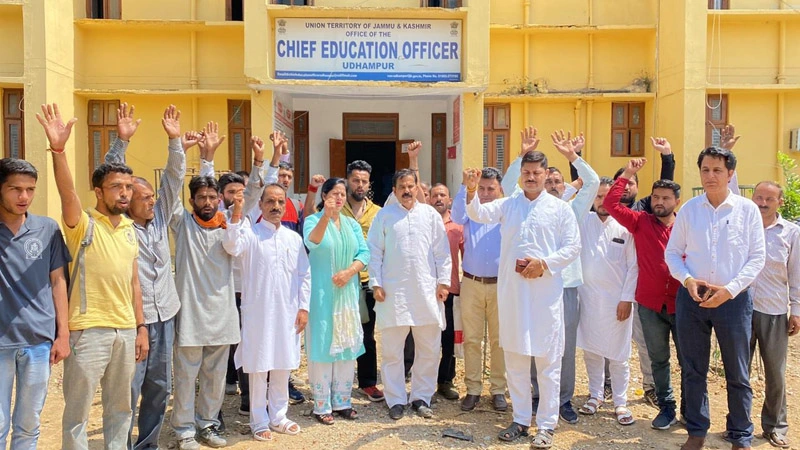 He claimed that the affected communities, through their local leaders, had repeatedly requested that the authorities address the staffing shortages at the impacted schools, but that the authorities had failed to respond, prompting the people to gherao the CEO office.
Protesters chanted anti-education slogans and demanded that appropriate staff be provided in the impacted schools as soon as possible.
Also read: ECIL LDC Recruitment 2022 Notification
Staff deficiency had struck the majority of rural area schools, according to Harsh Dev Singh, but it was more apparent and visible in the schools in the Blocks of Latti, Chenani, Dudu-Basantgarh, and Ghordi.
He said that during his time as Education Minister, a minimum of 25 roles were provided in each HSS, ten in each HS, six in each Middle school, and three in each Primary school, but that this is no longer the case.
According to Singh, large-scale attachment and haphazard transfers had created a chaotic scenario in such remote region institutions, risking the careers of kids affected.
Keep watching our YouTube Channel 'DNP INDIA'. Also, please subscribe and follow us on FACEBOOK, INSTAGRAM, and TWITTER.