Education expense rises more rapidly than the official consolidated inflation figures indicate. What's more, there are a slew of hidden fees that might drive up the school budget even more.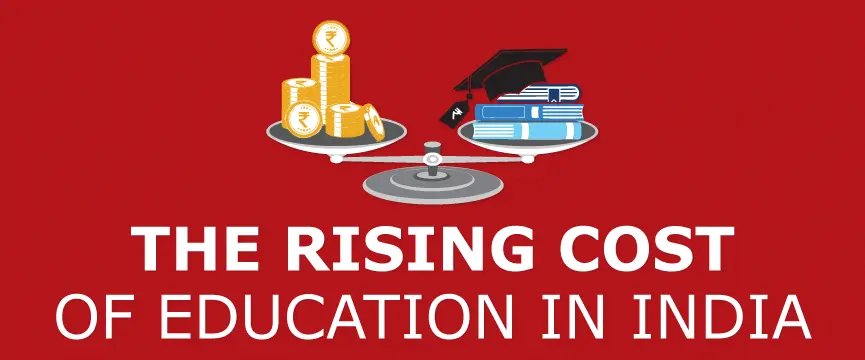 When inflation rises, what's the first thing that comes to mind? What are the prices of fruits and vegetables? It's possible that fuel expenses will rise as well. While there has been a lot of talk about the expense of lemons, tomatoes, and potatoes, there are other sectors where inflation has been harming people for a long time. The expense of education is one example of an area where price rises have been sustained. And, unfortunately, unlike lemons and other food items, no one seems to be talking about rising school costs.
Every parent and student is at risk from education inflation. Why? If handled lightly, it can easily derail a child's hopes for a bright future as he or she prepares to join college. Here's how to do it: Despite the devastating pandemic, the Indian Institute of Technology (IIT) – all units across the country — increased their rates for all undergraduate degrees from Rs 90,000 to Rs 2 lakh in 2021. This would burn a large hole in the pocket of a financially unprepared parent.
Must Read: JIPMAT 2022: Application deadline extended till June 15, details
What is education inflation?
In the recent decade, school expenditures have risen faster than food and healthcare costs.
This could be due to a variety of causes, including government funding cuts, rising living costs, tuition fees, administration costs, security, current school infrastructure, and educational institution technological improvements.
Furthermore, education has hidden expenses. Exam registration fees, for example, have increased by almost 6.7 percent in the last year. Furthermore, rising transportation and student housing costs add significantly to the overall growth in educational prices. Finally, food expenditures are an important factor that is often overlooked when planning for higher education.
India's tuition fees are rising.
College tuition fees in India have risen dramatically over the years.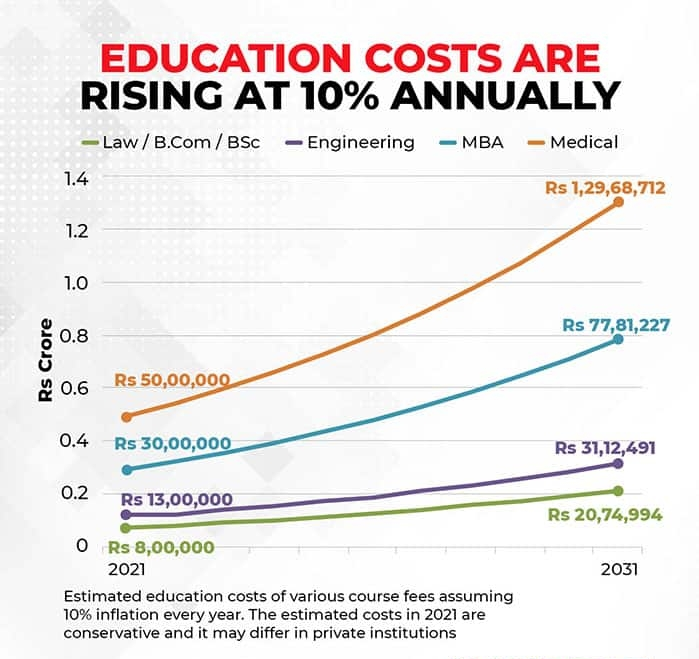 The stats are astonishing, and they are one of the primary reasons why students leave college early. According to recent data from the Unified District Information System for Education, about 39% of students aged 20-24 drop out of college to help their families supplement their income. As a result, it is becoming increasingly clear that good education planning is required in India, as many parents are uninformed of the rising expense of tuition fees and how to address it.
How parents can save their child's college education in a responsible manner?
Unfortunately, education inflation does not affect parents until they are nearing the deadline for paying their child's college fees, which in many situations is just one or two years away. And now, they are faced with just two options: compromise on school quality or take out high-interest loans.
The child can suffer regardless of their parent's decision. Both of these decisions will have a significant impact on the future of child.
Early planning for child's college education will help to minimise financial burden of parents. The sooner parents would start saving for their child's education, the more time they'll have to collect the money.
Keep watching our YouTube Channel 'DNP INDIA'. Also, please subscribe and follow us on FACEBOOK, INSTAGRAM, and TWITTER