Education quality, cost of living, scholarships, job opportunities and safety are some of the major considerations for Indian students aspiring to study abroad.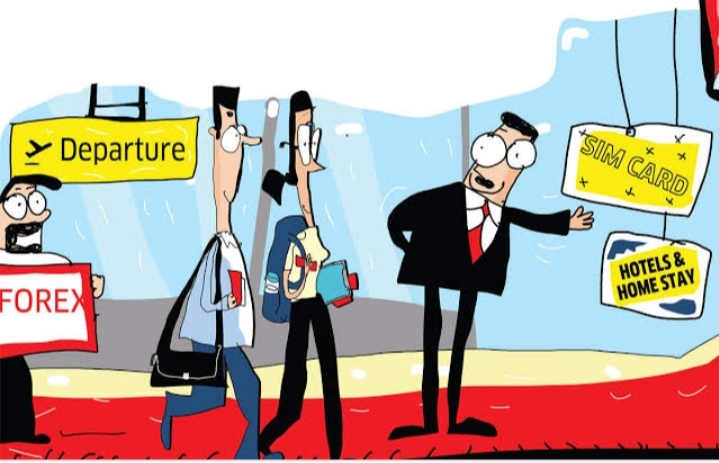 According to a new analysis from QS Quacquarelli Symonds (QS), which polled 1,10,306 potential international students, living costs are the most important factor for Indian students (74 percent), followed by finding a job (60 percent), and scholarship availability (14 percent) (60 percent ). In addition, Indian students want colleges to provide information on job placements and industry linkages, teaching staffs' experience and qualifications as well as facilitate connections with existing international students.
According to the 2022 International Student Survey (ISS), institutions should tailor their recruitment strategies by providing information on the priorities, concerns, and needs of prospective students in a variety of key markets identified by the government in the IES, such as China, India, Vietnam, Nigeria, and Saudi Arabia.
Must read: ECIL LDC Recruitment 2022 Notification
Over 1,10,000 prospective foreign students from 194 countries and territories responded to the survey, with over 63,000 expressing an interest in studying in the United Kingdom. To ensure the success of the UK's International Education Strategy, the report recommends that universities use a customised approach to recruiting students from various target markets (IES).
Safety was rated as the top issue for prospective students from China and Saudi Arabia around the world, according to the report. Candidates from India, Vietnam, and Nigeria, on the other hand, cited the cost of living as their main concern. When it came to choosing a university, the most important factor for students from China, India, and Saudi Arabia was the availability of high education quality; for students from Nigeria, it was the availability of a welcoming study destination; and for Vietnamese students, it was the availability of a scholarship.
The report also cited that nearly 16% of the aspirants would like to stay back for three to six years after completing their course, while 13% expressed their intent on permanent stay in the country they study.
"This year's Survey reveals that we as a sector can do more to recruit students from those source countries outside of the EU," said Vivienne Stern, director of Universities UK International. We must recognise and solve the obstacles that overseas students planning to study in the UK encounter, which range from delays in obtaining a study visa to restrictions on international travel in their home country. It is critical that the UK higher education sector recognises the diversity of each year's international student intake and works to meet the unique needs of each prospective student.
Keep watching our YouTube Channel 'DNP INDIA'. Also, please subscribe and follow us on FACEBOOK, INSTAGRAM, and TWITTER.