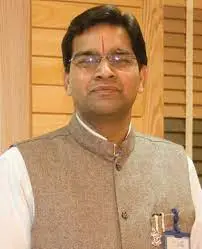 Brajesh Maheshwari, the Allen Career Institute's co-founder and director, recently warned his teachers to leave the institute and seek out alternative offline coaching facilities via educational-tech platforms. This comes after Unacademy announced the opening of a coaching centre in Kota and the hiring of numerous Allen tutors. "Sharafat ki duniya khatam," declares Chief Allen, threatening the tutors with expulsion from the institute.
Maheshwari released a video message in which he stated that the Allen Institute will take action against teachers who quit to work for other edu-tech companies. Teachers who quit the institute will be barred from working with Allen again, he stressed. They are no longer permitted to take part.
Must Read: JIPMAT 2022: Application deadline extended till June 15, details
Teachers, according to Maheshwari, are greedy. "Jo koi jaata hai," Maheshwari remarked, "toh aaj se iss bat ko pakka krle, vo humesa k liye blacklisted by Allen." (Any teacher who leaves will be permanently blacklisted.) "Sharafat ki duniya khatam, jaise duniya waise hum," he added. (Because there is no longer any civility on our planet, we shall treat others as we treat ourselves.)
According to the official website, Allen now has over 10,000 teachers. Rajesh Maheshwari founded it on April 18, 1988, and it has already trained over 25 lakh pupils.
Meanwhile, other Twitter users argue that Maheswari's comments are correct. 'I don't think there's anything wrong with this.' Just as the teachers are free to choose to relocate to other institutions, this child is free to refuse to allow them to return. One person wrote, "It's a free world." Unacademy is expected to open an offline instruction centre in Kota soon, according to reports.
Keep watching our YouTube Channel 'DNP INDIA'. Also, please subscribe and follow us on FACEBOOK, INSTAGRAM, and TWITTER