R. World Institutional Ranking believes that almost all forms of sustainability on the planet correlate to human conduct and so, the ethical aspects of reality are critical to ensure sustainability. The three pillars of Sustainability: 'Environment (Planet), Society (People) and Economics (Profit)', form the base of R. World Institutional Ranking to undertake responsibility for creating awareness and supporting the Sustainable Institutions of India.
With its high quality education and student first approach, Shobhit University, Gangoh and Shobhit University, Meerut have been ranked well by the R. World Institutional Ranking.
Both the Universities have been well ranked:
Shobhit University Gangoh
A+ Grade – Diamond Category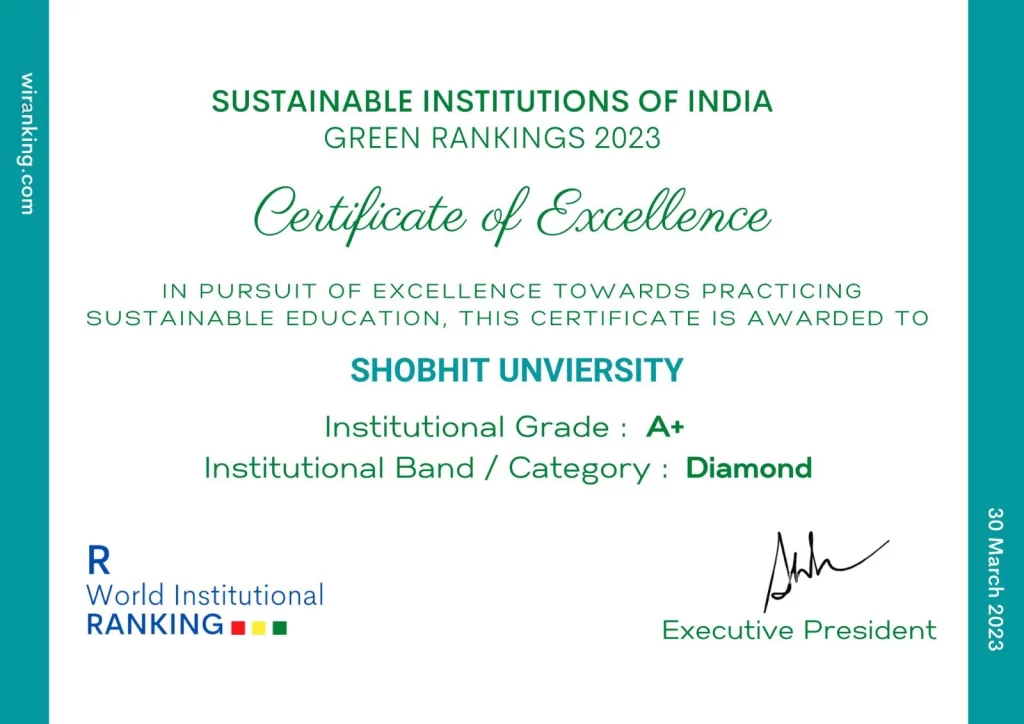 Shobhit University, Meerut
A Grade – Gold Category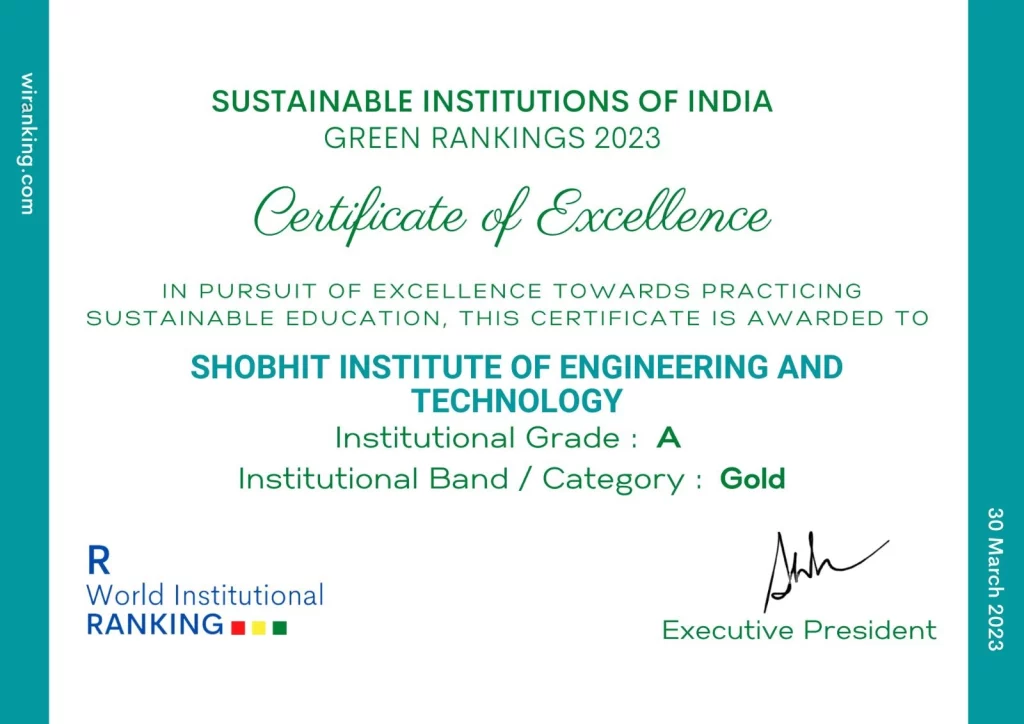 About Shobhit University
The goal of the Shobhit University is to promote strategic growth. The institution is dedicated to vertical and horizontal integration in order to deliver high-quality education. It aspires to develop into a top-tier university with a worldwide outlook that trains the following generation of world leaders. It continues to be on the leading edge of knowledge while upholding the highest academic standards found anywhere in the world.
Shobhit University accredited with grade 'A'
Mounting new heights with each passing day, Shobhit University has added another feather to its cap. The esteemed institution has now been accredited with grade A by National Assessment and Accreditation Council. The latest feat comes after institutes significant contribution to the academic developments in the world with its continuous efforts to make issues and commitments the key concerns of the young generation.