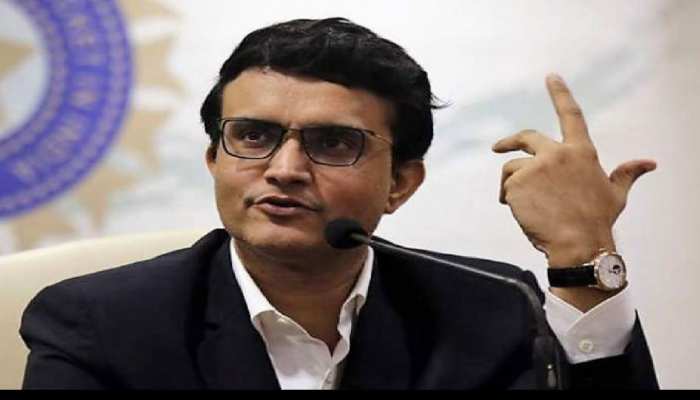 Sourav Ganguly Launches Educational App
Board of Control for Cricket in India (BCCI) President Sourav Ganguly has completed 30 years in cricket. He has informed by tweeting on Wednesday (June 1) that he can start a new innings. It was disclosed by Ganguly after about four hours. He has launched an education app. Earlier, Ganguly had tweeted and said that he is about to start a new innings. After his tweet, there were speculations that he might resign from the post of BCCI President, but BCCI Secretary Jay Shah has clarified that Ganguly has not resigned from his post.
Ganguly had tweeted, I started my innings as a cricketer in 1992. It is completing 30 years in 2022. Cricket has given me a lot during this time. Most importantly, I got the support of all of you. I want to thank everyone who has been a part of this journey, supported me and helped me get to where I am today. Today I am thinking of starting something through which I can help a large number of people. I hope you will continue to help me in the new chapter of my life as well.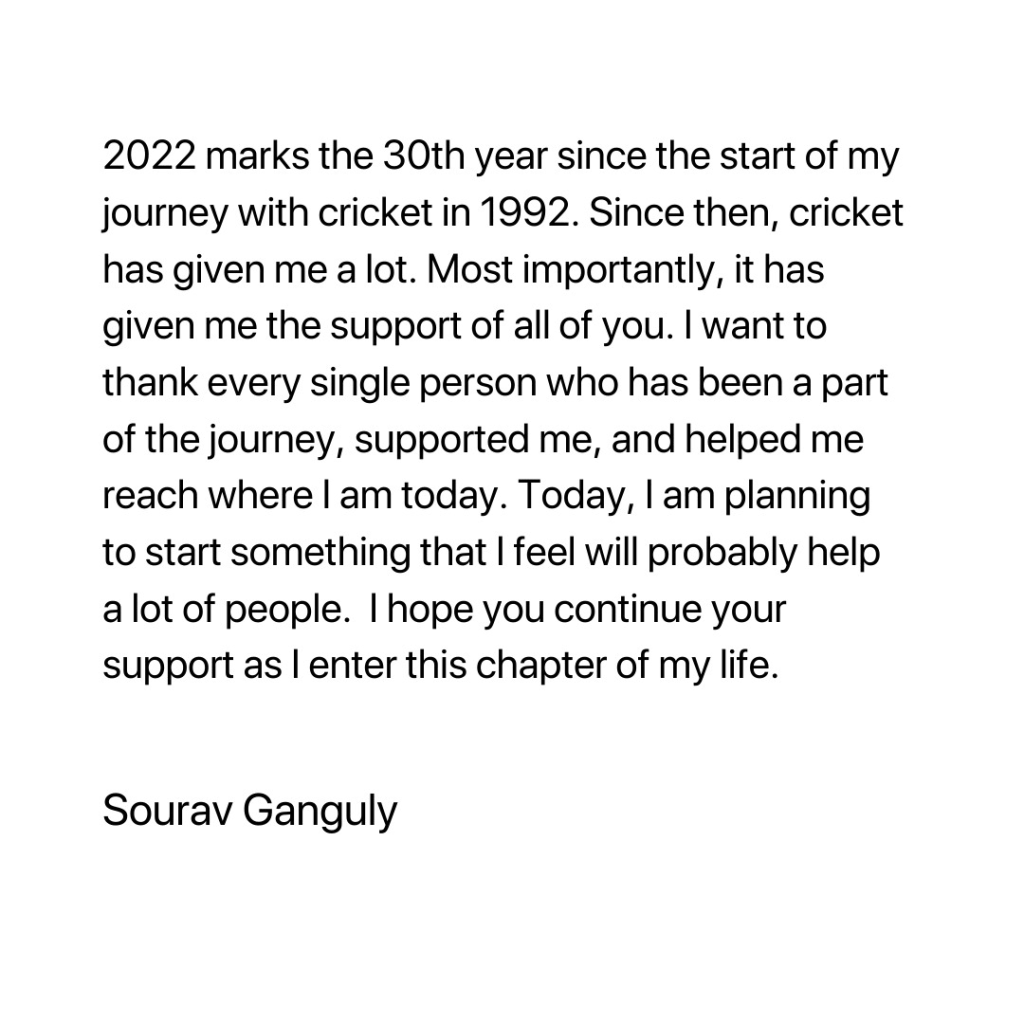 Sourav Ganguly made his international debut in 1992 against West Indies in Brisbane. He then played the first Test match against England at Lord's ground in London in 1996. Ganguly's last Test was against Australia in Nagpur in 2008. He last played ODI in 2007 against Pakistan in Gwalior. Ganguly scored 7212 runs in 113 Tests at an average of 42.17. At the same time, he has 11363 runs in 311 ODIs. During this his average was 41.02. The former Indian captain scored 16 centuries in Tests and 22 in ODIs.
Sourav Ganguly captained Team India in ODIs from 1999 to 2005. During this, he took command of the team in 146 matches. Won in 76 and lost in 65. The result was not revealed in five matches. Talking about Tests, Sourav captained 49 matches from 2000 to 2005. During this, 21 were won and 13 were defeated. 15 matches were drawn.
MUST READ: REET 2022 Application Deadline Extended Again Till 23 May – Check Out the Details Here
Keep watching our YouTube Channel 'DNP INDIA'. Also, please subscribe and follow us on FACEBOOK, INSTAGRAM, and TWITTER.