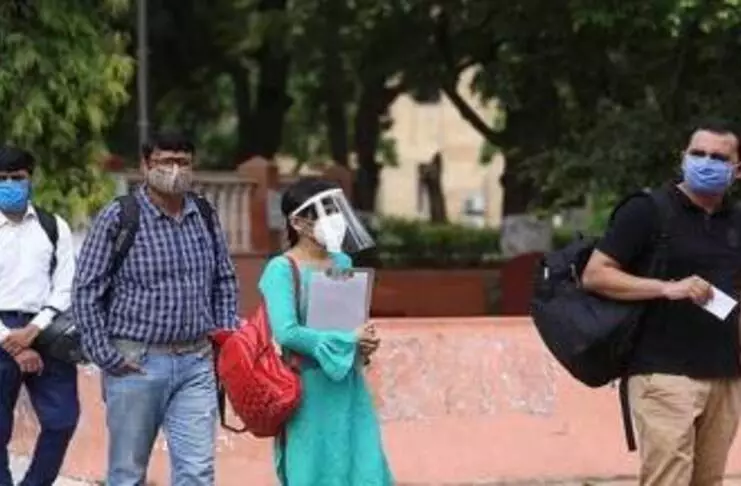 NTA will fix new dates for affected centres: Technical glitches mar UGC-NET
National Testing Agency (NTA) officials predict that a notification will be issued stating that the test will be retaken in the locations where candidates had technological difficulties.
Technical issues plagued the University Grants Commission-National Eligibility Test (UGC-NET) on Saturday, with applicants from several states complaining of protracted wait times and other challenges taking the test.
The test will likely be given again in locations where candidates experienced technical difficulties, according to representatives of the National Testing Agency (NTA).
Four testing locations in Uttar Pradesh — KIPM College of Engineering (Gorakhpur), United Institute of Technology (Allahabad), JSS Academy (Noida), and Women's Government Polytechnic — in addition to NIT Calicut, could not host the test (Muzaffarnagar).
"All applicants who were unable to take the exam today at the centres that had issues will get another chance. They will be given a new schedule tomorrow, according to a senior NTA official.
Many candidates shared their struggles on social media. "Students taking the UGC-NET exam in Noida waited impatiently for the question paper for three hours, but it was unavailable owing to a network problem. I need to look up the concept of Digital India," one contestant tweeted.
MUST READ: UPSC NDA, NA 2 Notification Out – Check the Details and Apply Here
"NTA was a complete failure! The NET exam was scheduled to begin at 9:00 am. I had a 7:20 reporting time, and the centre is about 40 kilometres from my home. After waiting for three hours, the centre has yet to respond. What sort of a setup is this? A different candidate tweeted something.
The UGC-NET (December 2021 and June 2022 merged cycles) for junior research fellowship and eligibility of assistant professor will be held between July 9 and August 14 over six days, according to the NTA's July 4 announcement.
Many candidates also criticised the NTA for taking so long to release the admission cards and announce the subject-wise exam dates.
Keep watching our YouTube Channel 'DNP INDIA'. Also, please subscribe and follow us on FACEBOOK, INSTAGRAM, and TWITTER.