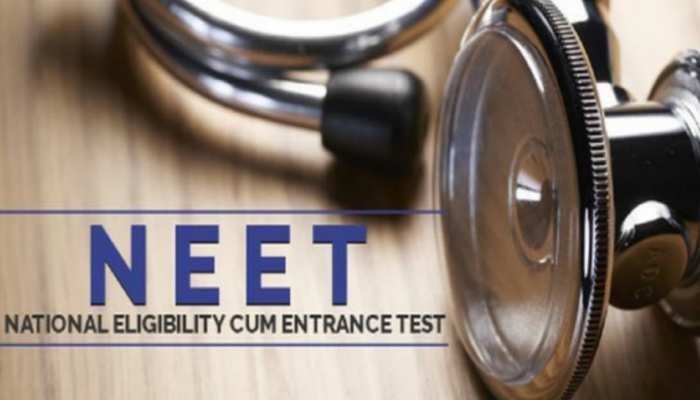 NEET UG Latest Update: Aspirants To Get Extra 20 Minutes Time To Attempt Questions
More than 18 lakh students have applied for the NEET UG 2022 exam to be conducted by the National Testing Agency in July. This is about 20 percent more than the previous year. According to NTA, this year it may be the toughest medical entrance exam in India. Keeping this in mind, 200 minutes will be given for the exam this year as against 180 minutes paper, in which 20 minutes extra has been added. Also, this time a total of 20 optional questions will be given in section 'A'.
Students are advised to keep practicing through the suggested mock papers before the exam so that they can complete the exam in the stipulated time at the time of actual NEET exam. However, for the first time ever, a time management chart for 200 minutes paper has been prepared by NEET experts from across the country for Sections A and B of all the 3 subjects, which will help students to complete their exams on time.
Detailed Time Management Chart for NEET UG 2022 Paper of 200 Minutes
Biology is divided between botany and zoology. It is suggested by experts to take 3 minutes for each 2 MCQs in Section A and Section B. This means that no more than 1.5 minutes per MCQ should be taken to solve the numerical oriented major questions like Cell Division, Basics of Genetics and Mendelian Genetics topics.
Simultaneously, Diagram based, Match, Assertion Reason and Statement based questions based on topics like Photosynthesis, Biotechnology are suggested to be solved every 1.5 minutes.
In Physics, calculation focused MCQs by experts, which can mostly be asked in Section B, have been suggested of 2 minutes per MCQ to solve. On the other hand, 35 MCQs of Section A have been asked to be done in less than 1 minute.
For many chapters of Chemistry, Thermodynamics, Equilibrium and Inorganic Chemistry, it will be necessary to calculate the MCQs. Hence, maximum time of 1.5 minutes should be spent to solve per MCQs. On the other hand, a total of 50 minutes has been suggested by the experts as sufficient time for chemistry.
MUST READ: REET 2022 Application Deadline Extended Again Till 23 May – Check Out the Details Here
Keep watching our YouTube Channel 'DNP INDIA'. Also, please subscribe and follow us on FACEBOOK, INSTAGRAM, and TWITTER.