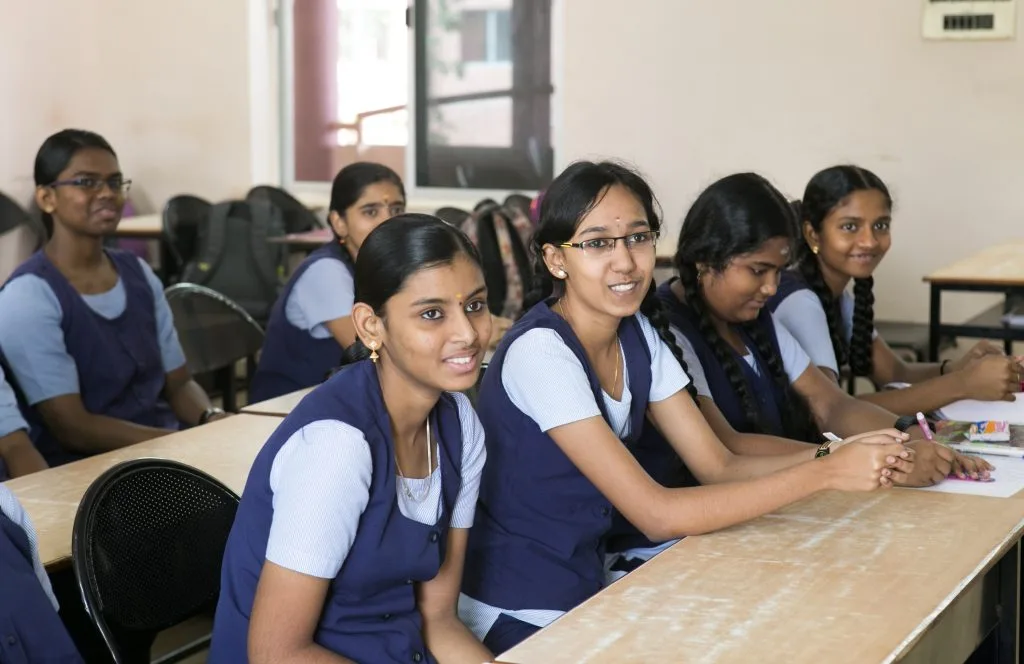 Kerala Update: Women in chemical Sciences jobs face gender bias, caste issues
Kerala: Women in Kerala working in chemical sciences jobs face cultural, social, and academic issues more than their male colleagues, a study finds.
A research paper titled–'Women's Career Pathway in Chemical Sciences- A Multi-stage Investigation in Kerala', India revealed the extent of influence of societal and familial pressures on women scientists. The factors influencing their career decisions include the pressure to get married, financial stability, educational background of the parents, religion, support, or the lack of it from partners and families.
Must read: https://english.dnpeducation.com/mbbs-graduates-wont-be-able-to-skip-rural-service-by-paying-fine-maharastra/5709/
Around 83% of the women surveyed said although their life partners support them to pursue their career goals, family support is still reduced by 68% when it comes to attending conferences at distant places, which relatively lowers their exposure.
Women who are from historically marginalised sections of the society, for instance, Scheduled Tribes and other backward communities, felt that they were offered the job so that "employers could pay women less", the survey paper stated. 83% of respondents say that mothers face difficulty in submitting their research work on time. Mothers from Scheduled Caste, ST, and OBC communities have struggled the most.
As per religion, 41.6 percent of Muslim women felt that men are promoted to higher positions over women despite their possessing the same educational qualifications. Research is even more difficult for women in rural or semi-urban areas where 45 percent struggle to complete their work on time.
The major problem comes when household responsibilities are also placed upon women, as managing work, both personal and professional becomes difficult. Around 60% of the respondents said that the time spent doing household chores can be spent on their careers.
Must read: https://english.dnpeducation.com/anti-agnipath-stir-man-killed-in-police-firing-amid-violence/6175/
The study from Survey
A study, done by the Royal Society of Chemistry, Cambridge is based on 262 responses from those who are studying or working in the field of chemical sciences from 99 institutions all over Kerala. Their responses from numerous socio-economic and educational backgrounds were collected online to analyse their career stages starting from primary school to the recent stage. The report highlights the importance of teaching style, lab facilities, and approach during the school period. "The non-educational sector, which includes mainly chemical analysis labs, food processing units, and other industries need to be more inclusive towards women and we need to encourage women to find great career pathways in this sector" the report states.
To investigate this issue, a team of Malyali teachers all over the nation from Biology, Statistics, Chemistry, Psychology, and Sociology gathered. The team of researchers, including PM Jasil, V. Jithin, PT Hanan, P Anu, KK Asmabi, and TC Sreenath, were from Gandhigram Rural Institute, Dindigul; Wildlife Institute of India, Dehradun; Farook College, Kozhikode; and the Central University of Punjab.
"We gathered the baseline data by constructing a large database of more than 4,000 institutions, research centres, and industrial units related to chemistry in Kerala, and randomly chosen women from these units were contacted for an online survey. Though our survey was initially planned to be conducted in person, COVID-19 made this difficult. Thus, we proceeded with a carefully designed online survey and telephonic interviews with the participants," PM Jasil said in a statement.
Financial situation and Caste
A number of women, as per the survey, said that money was not the issue that affected their study. It shows the availability of education in their state. But, the financial factor comes for women who belong to the marginalised section of society. Respondents who belonged to the SC and ST conveyed their financial struggles during their school time, wherein at the time of graduation, 25% of SC and OBC students struggled.
At the time of post-graduation, 16.95 percent of the women faced financial hurdles. The problem, as per 23.39 percent of respondents, was exacerbated when men got more opportunities at reputed institutes than women.
Women from the SC and ST communities said that men are more likely to get promotions even when women candidates have the same qualifications. The loss of career opportunities intensifies existing financial distress.
Marriage and Motherhood
Becoming a mother at the early stage of a career affects women more than men, as per 61.07 % of the respondents. Of respondents working with the central government, 70.37% face issues after having children at the early stage of their career. Among married women, 14.88 percent were forced to make changes in their careers after marriage. The study found that 11.11 percent of married women miss special workshops and seminars due to their family responsibilities, as compared to unmarried women.
Keep watching our YouTube Channel 'DNP INDIA'. Also, please subscribe and follow us on FACEBOOK, INSTAGRAM, and TWITTER.