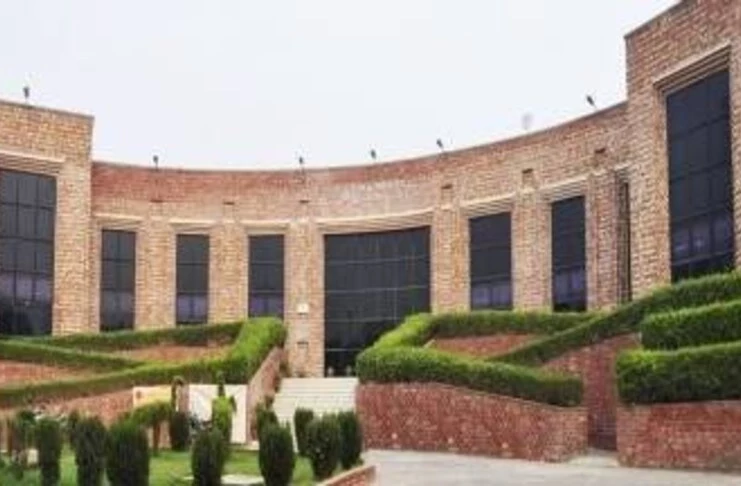 JNU To Bring Back Deprivation Point Model For PhD Students
The Jawaharlal Nehru University (JNU) is planning to bring back the most unique feature of its admission policy – the deprivation point model — for PhD students, Vice Chancellor Santishree Dhulipudi Pandit has said. The institution created a deprivation point model to aid in the admittance of students from underdeveloped areas, particularly women. Under the direction of the university's previous vice chancellor, M. Jagadesh Kumar, it was abandoned a few years ago to loud protests from some students.
Students and teachers have long been calling for the deprivation model to be reinstated. Vice Chancellor Santishree stated that the university is restoring the deprivation point model for "inclusivity and equity" on the campus in an interview with PTI on Wednesday. "Due to a lack of demand for the seats in our reserved categories, we will reinstate the deprivation point for PhD students. I would want to see it adopted, especially for women who are members of the reserved group. We seek equity and inclusivity "She spoke. We have become unusual because we are the only university in the nation to award these deprivation points, she continued.
Vice Chancellor Santishree stated that the university is attempting to use hybrid learning and is seeking to expand internationally in order to increase revenue, which, she continued, is required to partially make up for the Rs 130 shortfall the university is experiencing. We have a deficit of Rs 130 crore, and we can't rely just on funding from the Center, therefore we want to embrace e-learning, or online learning, she said. "JNU should become self-sufficient. As a result of JNU's top-notch programmes, we will use hybrid learning. We wish to expand internationally, and several requests from universities abroad support this." On implementation of the National Education Policy 2020 (NEP), the VC said that the varsity has separated the School of Indian languages from the School of Language and has also initiated the process for a multiple entry and exit system, which will allow the students to drop out and rejoin the course even after a few years.
The JNU administration established the ICC, or Internal Complaints Committee, in 2017 to handle sexual harassment allegations and related issues. The institution also intends to install CCTV cameras in the women's hostel and enclose the campus with a 10-foot high wall, according to the VC. She said that a new security tender has been floated by the administration to take the position of the organisation already in charge of campus security.
The administration has already been urged on numerous occasions by students and professors to acquire a new security firm. "We've released a fresh security tender. The security has been examined by our committee. On campus, there are a lot of theft situations; we'll stop that. It ought to be completed within a month or month and a half, "said the vice chancellor. "The size of our campus is 2,000 acres. A wall has collapsed here. We are looking at CSR and other sources, with a shortfall of 130 crore, to repair the damaged wall, which must be extended by at least 10 feet. In order to ensure that no one will jump over, "She spoke.
MUST READ: UPSC NDA, NA 2 Notification Out – Check the Details and Apply Here
Keep watching our YouTube Channel 'DNP INDIA'. Also, please subscribe and follow us on FACEBOOK, INSTAGRAM, and TWITTER.