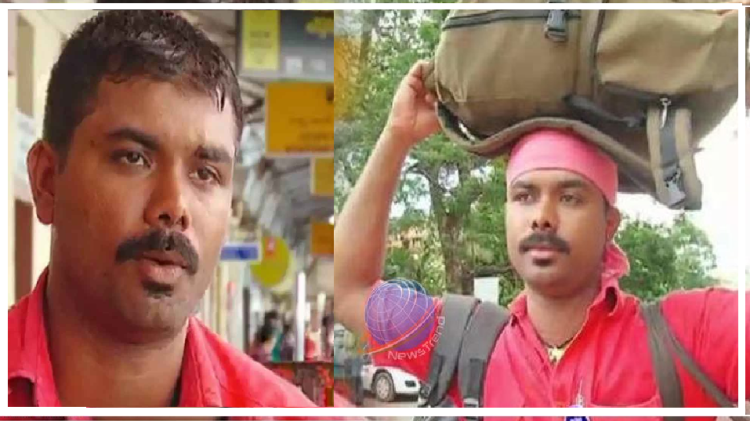 IAS Sreenath K Success Story
IAS Sreenath K Success Story: There is a saying – Who says that only luck decides success, if there is strength in intentions, then no one can stop you. The strong intentions of this young man working as a porter at Ernakulam station, who wrote his own destiny along with the responsibilities of the house and Succeeded in the UPSC exam. Till a few years ago, this person, who worked as a porter, has set a new example of success in the world by becoming an IAS officer.
Often you must have seen people complaining about not getting success, in which most of the people blame the lack of resources as the reason for not being successful. They believe that if they had got all the comforts, they could have done something better in life. But Sreenath never had any complaint about this. He achieved a new height by turning disaster into opportunity. He never let the paucity of resources come in the way of his success.
Sreenath could not pay the fees of the coaching center and the only thing in his mind was that without the coaching center he would not be able to clear this difficult exam. This was the reason why he started preparing for KPSC. His difficult path was made easy by the free WiFi installed at the railway station. He started studying on his smart phone from this Wi-Fi.
This free WiFi was nothing less than a boon for him. He used to work as a porter here and listen to online lectures as soon as he got time. On the basis of his dedication and hard work, Sreenath got success in KPSC. From here, he got the belief that he can similarly pass the UPSC exam with the help of free Wi-Fi. And he did so.
Then Railway Minister Piyush Goyal had tweeted congratulating Sreenath on his success in the UPSC Civil Services Examination. Goyal wrote, Free WiFi from the Railways has brought a big change in the life of Sreenath, who works as a porter in Kerala, by using the WiFi available at the station, he prepared and succeeded in the competitive examination. Congratulations and best wishes for the future.
Also Read – NEET UG Latest Update: Aspirants To Get Extra 20 Minutes Time To Attempt Questions
Keep watching our YouTube Channel 'DNP INDIA'. Also, please subscribe and follow us on FACEBOOK, INSTAGRAM, and TWITTER.